Monday, March 29, 2021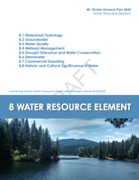 The City of Mount Shasta is planning to update the city's general plan (City General Plan webpage). Included in this is an important section on water usage and planning (Water Resource Element PDF). W.A.T.E.R. found serious deficiencies in this document and has submitted comments to further protect and preserve our water resources. Some of our comments:•  "All ordinances on the books must be reviewed as to how the Water Element is affected. For example, the Water Bottling exemption is still on the books, that must be removed as soon as possible. Every project must be permitted and able to be reviewed rather than ministerial permits which allow projects...
Wednesday, September 9, 2020
Submitted by We Advocate For Thorough Environmental Review 
We are truly concerned about what is happening with the Big Springs residents losing access to water for their domestic use. Reviewing local water history is important. The Gateway Neighborhood residents (near the Crystal Geyser plant in Mount Shasta) experienced the same water shortage issues during CocaCola/Dannon water bottling days and were rebuffed by the county. The board of supervisors told the affected households to speak to the company, who then of course said it couldn't possibly be from their pumping... even though they pumped more in one day than three of our neighbors pumped...
Friday, September 4, 2020
As we hear in headlines almost daily, plastic pollution is a world-wide, catastrophic and growing problem for our oceans, other ecosystems, as well as all of humanity and wildlife.
Many in our community as well as all over the world are concerned about this growing problem and would like to do what we can to stop it. Although many of us recycle what we can, we recognize that our current plastic recycling infrastructure falls far short of effectively addressing the pollution issue. Because of the ongoing subsidies to the petroleum industry, virgin plastic is so cheap there likely will never be effective recycling options. Many of us have chosen...
Thursday, September 3, 2020
Our appeal of the County's approval of the Crystal Geyser EIR to the Appellate Court in Sacramento is still waiting for a hearing date. With Covid-19 and the backlog of cases we are not sure when that will happen. While we wait for our hearing date, we have been busy protecting the community and being as proactive as these Covid-19 times will allow.
Thursday, August 20, 2020
WCWC has submitted a comment letter to the Northern California Regional Water Quality Control Board (NCRWQC) objecting to Crystal Geyser Roxane's (CGR) plans to discharge waste water into an on-site leach field. The letter says in part:
  "In 2018, an adjoining neighbor in Weed discovered that CGR had, without permission or authorization, been dumping its wastewater into a holding tank that consistently overflowed, sending wastewater off its property and into Black Butte Creek, a Boles Creek (Shasta/Klamath watershed) tributary. CGR had to immediately cease this practice and start sending its wastewater into the City of Weed's sewer system for...
Monday, August 17, 2020
View the letter.
Tuesday, July 21, 2020
W.A.T.E.R. joined with a dozen other environmental groups in drafting a letter to the Department of Water Resources to press for better ground water protection in our area.  W.A.T.E.R. participates in a statewide NGO Groundwater Collaborative group that meets monthly to track implementation of the Sustainable Groundwater Management Act (SGMA) and to work on water issues throughout the State. Though currently our mountain communities are not subject to SGMA, the issues regulated by SGMA are relevant to our region, and participants in the NGO Groundwater Collaborative are some of the most well informed water protectors in the state.
After SGMA...
Friday, July 17, 2020
We all know that advertisements by giant corporations are not always reliable sources of truth.  A case in point is the full-page ad by Crystal Geyser Roxane (CGR, a French/Japanese multinational corporation with a plant in Weed) in the June 3, 2020, Mt. Shasta Herald.  In big bright red colored print, CGR informs us that it is "Committed to the Environment" and "Committed to You".  We might contrast those self-serving pronouncements with their actual recent behaviors:
•1•  An internal CGR document was accidentally sent to the newspaper of Lewis County, WA, where CGR wants to set up a water bottling plant in spite of major citizen and County...
Friday, June 19, 2020
W.A.T.E.R. has submitted comments in response to the "Break Free From Plastic Pollution Act," co-written by Senator Tom Udall of New Mexico, and California Representative Alan Lowenthal.  As the global plastic pollution crisis grows exponentially worse, development of a national effort to curb plastic pollution is essential.  Read our letter HERE for insights into what is good and what is missing in this legislation.
Help End Plastic Pollution!
On land in the sea and air, plastic pollution has become a global scourge.  Plastic waste is choking the oceans causing harm to marine wildlife and entering the food chain; water and dust have been...
Monday, May 11, 2020
the fix is in, idiom — used to say that the outcome of something, such as a game or contest, is being controlled or affected in a dishonest way  —  Merriam-Webster
On March 2, members of WATER traveled to Redding to attend a scoping meeting for a Notice of Preparation (NOP) concerning the Delta Conveyance Project  and commented on the proposed tunnel which would divert water from the Sacramento River, upstream of the Delta, and deliver it to the California Aqueduct pumping facilities.  While we shelter in place from Covid-19, planning for this project and others including the Shasta Dam Raise is afoot in preparation for another giant water heist.
Monday, May 4, 2020
Plastic Plague Series: PART 5 (of 7) THE BOTTLE SCAM - we connect the dots between the Water Bottle Scam and the fight for Land, Water, and Indigenous Rights.
Our guests include Stiv Wilson, Co-director of @peakplastic and Creator and Producer of the film, The Story of Plastic [www.storyofplastic.org] and Raven Stevens, Board Member of W.A.T.E.R. (We Advocate Thorough Environmental Review) [cawater.net].
The chain of environmental and social impacts is an embedded cost of bottled water, a resource that is supposed to give us life, but now arguably the process to extract, make, ship, store and dispose of seems to take from it.
Clean...
Thursday, April 30, 2020
'Weed 9' Water Activists Present Legal Claim Against Sacramento Law Firm for Filing Malicious Lawsuit Aimed at Silencing Free Speech 

The Weed, California, community members claim Churchwell White LLP knowingly filed a meritless and illegal SLAPP suit against them on behalf of Roseburg Forest Products.

April 29, 2020 (Eugene, OR) — The Civil Liberties Defense Center (CLDC), a nonprofit organization based in Eugene, Oregon, has filed a lawsuit in the Siskiyou County Superior Court of California, alleging that the Sacramento law firm Churchwell White LLP and two of its attorneys engaged in malicious and unlawful conduct when they...
Wednesday, April 22, 2020
Let this 50th Anniversary of Earth Day be a renewal of commitments to protect this planet for the healthy habitation of all life, including humanity.  Many of us still remember the hope and excitement of the environmental movement in the late 60's and early 70's.  The next several years saw the passage of multiple federal laws to protect the environment:  Clean Air Act (originally passed in 1963, it was greatly expanded in 1970), Clean Water Act (1972), Endangered Species Act (1973), Toxic Substances Control Act (1976), Marine Mammal Protection Act (1972), National Environmental Policy Act (1970) and the creation of the Environmental Protection Agency...
Friday, April 17, 2020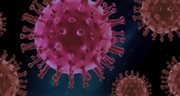 We hope this communication finds you and your friends and loved ones healthy.  Although there have been few confirmed cases of Covid 19 in Siskiyou County, being on the I-5 corridor between major epidemic centers (e.g. LA, Bay Area, Portland and Seattle) requires that we all remain vigilant.  Although Covid 19 has many of us sheltering at home, W.A.T.E.R. is still actively doing our part to ensure that once the virus runs its course, we still have a secure healthy planet to support humanity.
It is as important as ever for the public to remain informed about what is happening in this country. While the population is sheltering in place to try...
Friday, April 17, 2020
W.A.T.E.R. submitted a letter to the California State Department of Water Resources (DWR) commenting on the Delta Conveyance Project, the Delta Tunnel project formerly known as the Water Fix.  The letter identifies the many areas that may potentially be impacted by the construction and operation of the tunnel.  These areas of concern would need thorough analysis to ensure a sound decision is made for this project.  As part of Stage II of the State Water Project (SWP), the operation of this tunnel would divert even greater amounts of the Sacramento River's flow toward Southern California affecting water quality in the Sacramento/San Joaquin River...
Thursday, January 16, 2020
W.A.T.E.R. is working to address the global plastic crisis.  We've prepared a locally focused petition asking Siskiyou County retailers to make available and sell a wider variety of items that are neither made of plastic nor packaged in plastic.  The petition suggests various types of eco- friendly, non-plastic-containing products on the market that could be made available in our local stores, and also asks that retailers remove plastic-bottled beverages from their shelves.
Once completed, we will be taking this petition directly to store managers and owners and request these changes.  You can view the petition report HERE.
We hope you...
Friday, January 10, 2020
Los Angeles (CBSLA) - The company that produces Crystal Geyser Natural Alpine Spring Water pleaded guiltyThursday morning to federal charges of illegally storing and transporting hazardous waste created by filtering arsenic out of water at its Olancha facility.
CG Roxane, LLC pleaded guilty to one count of unlawful storage of hazardous waste and one count of unlawful transportation of hazardous material.  In a plea agreement, CG Roxane agreed to pay a criminal fine of $5 million.
Read Article and View Video Segment
Thursday, November 21, 2019
W.A.T.E.R. is challenging the unjust, environmentally dangerous and legally unsound ruling by Siskiyou County Superior Court upholding the County's approval of the Crystal Geyser EIR. W.A.T.E.R. and our co-petitioners, the Winnemem Wintu Tribe, are taking our appeal of this ruling to the Appellate court in Sacramento!  Thus we are asking for your help on Giving Tuesday.
We believe the ruling did not address the numerous California Environmental Quality Act (CEQA) issues raised in our brief and, where it did address an issue, it failed to hold the County to the appropriate standards set by law.
Our challenge to the Crystal Geyser EIR focuses...
Sunday, August 18, 2019
A revised IS/MND for the Freeze Mini Storage and Car Wash Project is being recirculated for public review  This project was first proposed in 2017, and the original IS/MND released at that time has been substantially revised.   Previous comments will not be included and must be resubmitted. 
This eyesore of a project will be located to the east of North Mt. Shasta Blvd just before it merges with the freeway, at the North entrance to Mount Shasta and across from the City Park and the Big Springs. You can read WATER's comments on the Project HERE.
The IS/MND (Page 3.0-27) describes "infiltration trenches" and "vegetated swales" to impound...
Sunday, June 23, 2019
Plans for a mega bottling plant in SW Washington State likely dead.
Crystal Geyser Roxane's plans and manipulations around its proposal to build a huge 100,000 square foot water bottling plant on land purchased near Randle, Washington, were recently exposed when Crystal Geyser Roxane's Chief Operating Officer, Page Beykpour, accidentally sent the local paper an email meant for the Crystal Geyser Roxane President.  In spite of threats of unwarranted litigation, the Daily Chronicle published the letter and subsequent article (Chronicle, July 11). Crystal Geyser Roxane's plans to build this plant in Randle drew immediate opposition from community...
Thursday, June 20, 2019
If Crystal Geyser's plans to plant its next bottling facility in Randle weren't "dead" last Thursday when company Chief Operating Officer Page Beykpour mistakenly sent an email meant for his boss to The Chronicle, they probably are now, and from what we can see, it's for the best.  We don't say that because we're against jobs or growth in our communities, or because we're "in bed with the opposition," as Beykpour wrote.  We say that because Crystal Geyser clearly does not have Lewis County's best interests at heart, and the company spelled that out in clear language in an unfortunately (or fortunately, depending on how you look at it) misdirected...