Monday, May 22, 2023
On Wednesday May 31st, W.A.T.E.R. is hosting a presentation on Debunking Wildfire Myths by Dr. Chad Hanson, a research ecologist and the director of the John Muir Project of Earth Island Institute.
Natural fires are as essential as sun and rain in fire-adapted forests, but as humans encroach on wild spaces, fear, arrogance, and greed have shaped the way that people view these regenerative events and have given rise to misinformation. The peril that these myths pose to forests is profound—affecting whole habitats and the wildlife that depend on them. The exploitation of these carbon dioxide-absorbing...
Monday, June 14, 2021
The Shasta River, collecting water from Mt. Shasta and the Eddy Mountains, meanders for 58 miles through the Shasta Valley, draining into the Klamath River.  For millennia, half of all salmon returning to the entire Klamath and Trinity watersheds came back to spawn in the Shasta River, until the early 20th Century when massive irrigation development depleted the river's water thus robbing it of its native Coho and Chinook salmon spawning habitat. Excessive irrigation continues today in the Shasta Valley, where water-hungry crops are grown in a desert environment.  Although the Shasta River historically...
Friday, July 17, 2020
We all know that advertisements by giant corporations are not always reliable sources of truth.  A case in point is the full-page ad by Crystal Geyser Roxane (CGR, a French/Japanese multinational corporation with a plant in Weed) in the June 3, 2020, Mt. Shasta Herald.  In big bright red colored print, CGR informs us that it is "Committed to the Environment" and "Committed to You".  We might contrast those self-serving pronouncements with their actual recent behaviors:
•1•  An internal CGR document was accidentally sent to the newspaper of Lewis County, WA, where CGR wants to set up a water...
Friday, June 19, 2020
W.A.T.E.R. has submitted comments in response to the "Break Free From Plastic Pollution Act," co-written by Senator Tom Udall of New Mexico, and California Representative Alan Lowenthal.  As the global plastic pollution crisis grows exponentially worse, development of a national effort to curb plastic pollution is essential.  Read our letter HERE for insights into what is good and what is missing in this legislation.
Help End Plastic Pollution!
On land in the sea and air, plastic pollution has become a global scourge.  Plastic waste is choking the oceans causing harm to marine wildlife...
Monday, May 11, 2020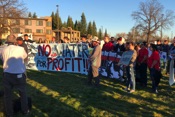 the fix is in, idiom — used to say that the outcome of something, such as a game or contest, is being controlled or affected in a dishonest way  —  Merriam-Webster
On March 2, members of WATER traveled to Redding to attend a scoping meeting for a Notice of Preparation (NOP) concerning the Delta Conveyance Project  and commented on the proposed tunnel which would divert water from the Sacramento River, upstream of the Delta, and deliver it to the California Aqueduct pumping facilities.  While we shelter in place from Covid-19, planning for this project and others including the Shasta Dam...
Monday, May 4, 2020
Plastic Plague Series: PART 5 (of 7) THE BOTTLE SCAM - we connect the dots between the Water Bottle Scam and the fight for Land, Water, and Indigenous Rights.
Our guests include Stiv Wilson, Co-director of @peakplastic and Creator and Producer of the film, The Story of Plastic [www.storyofplastic.org] and Raven Stevens, Board Member of W.A.T.E.R. (We Advocate Thorough Environmental Review) [cawater.net].
The chain of environmental and social impacts is an embedded cost of bottled water, a resource that is supposed to give us life, but now arguably the process to extract, make, ship,...
Thursday, April 30, 2020
'Weed 9' Water Activists Present Legal Claim Against Sacramento Law Firm for Filing Malicious Lawsuit Aimed at Silencing Free Speech 

The Weed, California, community members claim Churchwell White LLP knowingly filed a meritless and illegal SLAPP suit against them on behalf of Roseburg Forest Products.

April 29, 2020 (Eugene, OR) — The Civil Liberties Defense Center (CLDC), a nonprofit organization based in Eugene, Oregon, has filed a lawsuit in the Siskiyou County Superior Court of California, alleging that the Sacramento law firm Churchwell White LLP and two of its attorneys...
Wednesday, April 22, 2020
Let this 50th Anniversary of Earth Day be a renewal of commitments to protect this planet for the healthy habitation of all life, including humanity.  Many of us still remember the hope and excitement of the environmental movement in the late 60's and early 70's.  The next several years saw the passage of multiple federal laws to protect the environment:  Clean Air Act (originally passed in 1963, it was greatly expanded in 1970), Clean Water Act (1972), Endangered Species Act (1973), Toxic Substances Control Act (1976), Marine Mammal Protection Act (1972), National Environmental Policy Act (1970)...
Friday, April 17, 2020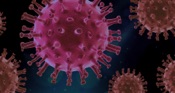 We hope this communication finds you and your friends and loved ones healthy.  Although there have been few confirmed cases of Covid 19 in Siskiyou County, being on the I-5 corridor between major epidemic centers (e.g. LA, Bay Area, Portland and Seattle) requires that we all remain vigilant.  Although Covid 19 has many of us sheltering at home, W.A.T.E.R. is still actively doing our part to ensure that once the virus runs its course, we still have a secure healthy planet to support humanity.
It is as important as ever for the public to remain informed about what is happening in this country....
Friday, April 17, 2020
W.A.T.E.R. submitted a letter to the California State Department of Water Resources (DWR) commenting on the Delta Conveyance Project, the Delta Tunnel project formerly known as the Water Fix.  The letter identifies the many areas that may potentially be impacted by the construction and operation of the tunnel.  These areas of concern would need thorough analysis to ensure a sound decision is made for this project.  As part of Stage II of the State Water Project (SWP), the operation of this tunnel would divert even greater amounts of the Sacramento River's flow toward Southern California affecting...
Thursday, January 16, 2020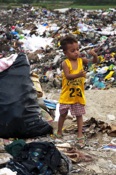 W.A.T.E.R. is working to address the global plastic crisis.  We've prepared a locally focused petition asking Siskiyou County retailers to make available and sell a wider variety of items that are neither made of plastic nor packaged in plastic.  The petition suggests various types of eco- friendly, non-plastic-containing products on the market that could be made available in our local stores, and also asks that retailers remove plastic-bottled beverages from their shelves.
Once completed, we will be taking this petition directly to store managers and owners and request these changes.  You...
Friday, January 10, 2020
Los Angeles (CBSLA) - The company that produces Crystal Geyser Natural Alpine Spring Water pleaded guiltyThursday morning to federal charges of illegally storing and transporting hazardous waste created by filtering arsenic out of water at its Olancha facility.
CG Roxane, LLC pleaded guilty to one count of unlawful storage of hazardous waste and one count of unlawful transportation of hazardous material.  In a plea agreement, CG Roxane agreed to pay a criminal fine of $5 million.
Read Article and View Video Segment
Thursday, November 21, 2019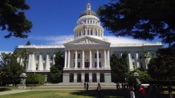 W.A.T.E.R. is challenging the unjust, environmentally dangerous and legally unsound ruling by Siskiyou County Superior Court upholding the County's approval of the Crystal Geyser EIR. W.A.T.E.R. and our co-petitioners, the Winnemem Wintu Tribe, are taking our appeal of this ruling to the Appellate court in Sacramento!  Thus we are asking for your help on Giving Tuesday.
We believe the ruling did not address the numerous California Environmental Quality Act (CEQA) issues raised in our brief and, where it did address an issue, it failed to hold the County to the appropriate standards set by...
Sunday, August 18, 2019
A revised IS/MND for the Freeze Mini Storage and Car Wash Project is being recirculated for public review  This project was first proposed in 2017, and the original IS/MND released at that time has been substantially revised.   Previous comments will not be included and must be resubmitted. 
This eyesore of a project will be located to the east of North Mt. Shasta Blvd just before it merges with the freeway, at the North entrance to Mount Shasta and across from the City Park and the Big Springs. You can read WATER's comments on the Project HERE.
The IS/MND (Page 3.0-27) describes "infiltration...
Sunday, June 23, 2019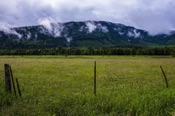 Plans for a mega bottling plant in SW Washington State likely dead.
Crystal Geyser Roxane's plans and manipulations around its proposal to build a huge 100,000 square foot water bottling plant on land purchased near Randle, Washington, were recently exposed when Crystal Geyser Roxane's Chief Operating Officer, Page Beykpour, accidentally sent the local paper an email meant for the Crystal Geyser Roxane President.  In spite of threats of unwarranted litigation, the Daily Chronicle published the letter and subsequent article (Chronicle, July 11). Crystal Geyser Roxane's plans to build this...
Thursday, June 20, 2019
If Crystal Geyser's plans to plant its next bottling facility in Randle weren't "dead" last Thursday when company Chief Operating Officer Page Beykpour mistakenly sent an email meant for his boss to The Chronicle, they probably are now, and from what we can see, it's for the best.  We don't say that because we're against jobs or growth in our communities, or because we're "in bed with the opposition," as Beykpour wrote.  We say that because Crystal Geyser clearly does not have Lewis County's best interests at heart, and the company spelled that out in clear language in an unfortunately (or fortunately,...
Wednesday, June 19, 2019

On July 17 representatives from W.A.T.E.R. and Mount Shasta Bioregional Ecology Center gave talks at the "3rd Monday Forum" sponsored by the Democratic Central Committee of Shasta County. Andy Fusso from MSBEC talked about the lawsuit and issues surrounding the geothermal energy project proposed for the Medicine Lake Highlands and the Siskiyou Forward PAC (slides from his presentation HERE). Roslyn McCoy, Geneva Oman and Dan Axelrod from W.A.T.E.R. reported on the issues and politics of the water and environmental issues facing us in Siskiyou County. Summaries of Geneva and Dan's substantive...
Tuesday, May 14, 2019
W.A.T.E.R. and the Winnemen Wintu Tribe's lawsuit against the Crystal Geyser environmental impact report had its first day in court on May 10.  Our lawyer Marsha Burch faced off against County attorney William Abbot and Crystal Geyser lawyer Barbara Brenner. Judge Karen Dixon heard explanations of our case arguments and rebuttals from the other side. Issues of the inadequacies of the EIR project description, AB 52 consideration of Tribal Cultural Resources, air quality and Health Risk Assessments, green house gas emissions, noise impacts, and the hydrology effects of large scale water pumping...
Sunday, May 5, 2019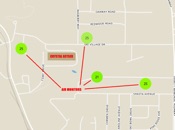 W.A.T.E.R. has recently installed a set of air pollution monitors at various locations in the vicinity of the Crystal Geyser at north side of Mt. Shasta City. These devices use a new generation of laser particle counters that provide an accurate way to measure smoke, dust, diesel exhaust and other particulate air pollution. These monitors report continuous measurements of air particles between 0.3μm and 10μm diameter.
The need for this monitoring is clear. The EIR sponsored by the County for the plant officially was instigated by the claimed need for a "caretaker's residence" located on...
Thursday, April 18, 2019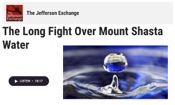 Geoffrey Riley:  A water bottling plant on the edge of the city of Mt. Shasta awaits a few more approvals before it can be sending out truckloads of bottled water.  Crystal Geyser announced the plans several years ago and as of yesterday still said on its website that it hoped to open the plant in 2018.  That didn't happen, but the company continues to collect the permits and approvals it will need to open including the granting of an industrial waste discharge permit from the city of Mt. Shasta that drew protest from the Winnemem Wintu Tribe and the group We Advocate Thorough Environmental Review...
Tuesday, April 2, 2019
W.A.T.E.R. (We Advocate Thorough Environmental Review) and the Winnemem Wintu Tribe (Tribe) continued the legal challenge to the proposed Crystal Geyser (CG) Water Bottling Plant Project (Project) at the base of Mount Shasta and filed an Opening Brief in Superior Court on March 29, 2019 challenging the City of Mount Shasta's (City) approval of an Industrial Waste Discharge Permit (IWDP) for the proposed CG plant. This action broadens the community's effort to protect the drinking water supply of local residents and the City of Mount Shasta and prevent harm to cultural resources important and...
Wednesday, March 13, 2019
Mt. Shasta, CA-- In Northern California, the Winnemem Wintu Tribe and the grassroots organization W.A.T.E.R. (We Advocate Thorough Environmental Review) filed an Opening Brief in Superior Court on February 22, continuing a six year community challenge to the flawed EIR for Crystal Geyer Water Company's bottling plant project at the base of Mount Shasta.
The Crystal Geyser bottling facility project ("Project") Environmental Impact Report (EIR) was approved by Siskiyou County on December 12, 2017 without any upper limit on the amount of water CG may pump out of the ground and with a faulty...
Monday, January 14, 2019
W.A.T..E.R has submitted comments on the EIR Notice of Preparation for the raising of Shasta dam. We feel this project is harmful to both the environment and to the people of California. This project will further drown many sacred sites of the Winnemem Wintu Tribe after much of their tribal land was submerged by the original dam. This project will primarily profit a small handful of wealthy agribusiness owners in Southern California who grow almonds and other thirsty crops.  Each almond requires a gallon of water, aggravating water scarcity issues in California caused by global warming.. Our...
Monday, October 29, 2018
Our legal case challenging the County's approval of the fatally flawed Crystal Geyser EIR is slowly progressing through the court system. We are currently finishing up the "preparation of the administrative record" which collects and organizes the huge amount of paperwork, emails, letters and communications with Crystal Geyser, Analytical Environmental Services,  Siskiyou County and Mount Shasta City around the CG EIR. This "administrative record" process alone has cost us over 15 thousand dollars! These outrageous legal fees are just one of the ways the system is rigged against citizen participation...
Monday, October 22, 2018
Our hard working Board Secretary and the GNA President (both volunteers) have compiled the 2017-18 annual report for W.A.T.E.R. Learn more about the accomplishments and strategies that we at W.A.T.E.R., along with your invaluable support, have put together to save and protect the environment of our region.



See the Annual Report for 2017-2018 HERE.
Tuesday, July 24, 2018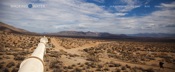 Bottled water giant Crystal Geyser has been charged by a grand jury with 16 counts of violating environmental and hazardous waste laws, after the jury viewed evidence that the company improperly disposed of toxic waste, a Department of Justice press release said. According to court records disclosed on July 19, Crystal Geyser created an "Arsenic Pond" in a remote part of eastern California between Death Valley and The Sequoia National Forest, and then didn't disclose that water they pumped out of the pond and delivered to water treatment plants was full of the poisonous heavy metal.
Crystal...
Friday, July 13, 2018
W.A.T.E.R.'s two court cases continue to progress as we fight Crystal Geyser Water Company's potential operation. W.A.T.E.R. and the Winnemem Wintu Tribe are co-plaintiffs in the cases and we are working side by side to protect water, our communities and the environment.
 The County case concerning the deficient Final EIR and lack of AB52 consultation was not settled out of court and will be heard in Siskiyou Superior Court in January 2019. We will keep you updated with the progress of this case. We are currently pouring over thousands of documents from the County, Crystal Geyser and Analytical...
Monday, June 11, 2018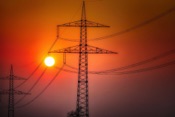 On June 8 Administrative Law Judge Robert Haga chaired a public hearing of the California Public Utilities Commission on the proposed Lassen substation project.  Over 60 concerned citizens attended to hear and speak about this project. Most speakers objected to the expansion of the power lines feeding the Crystal Geyser plant and called for the undergrounding of these new lines that will march along the fields East of Old Stage Rd. Speakers also called on the CPUC to make Crystal Geyser, and not ratepayers, to pay for the power lines to the plant.  The proposed expanded power lines will be much...
Friday, April 27, 2018
W.A.T.E.R. and the Winnemem Wintu Tribe petitioned the Superior Court of Siskiyou County for a Writ of Mandate (Petition) against the City of Mt. Shasta, challenging its March 26, 2018 split-vote approval of the Industrial Waste Discharge Permit for Crystal Geyser Water Company and challenging the City's conclusion that the project was adequately considered in the Environmental Impact Report (EIR) prepared by the Lead Agency, Siskiyou County.  The Petition contends that these actions of the City are in violation of the California Environmental Quality Act (CEQA). According to an indemnification...
Friday, January 12, 2018
On December 12, 2017 the Siskiyou County Board of Supervisors certified the flawed and incomplete Environmental Impact Report (EIR) of the Crystal Geyser beverage bottling project in Mount Shasta, CA.  On January 11, 2018 We Advocate Thorough Environmental Review (W.A.T.E.R.) and the Winnemem Wintu Tribe jointly filed a Petition for a Writ of Mandate (Case SCCV-CVPT-2018-41-4) in Siskiyou County Superior Court to require Siskiyou County to "to set aside their approval of the Project and certification of the EIR."

The Petition states:  "In approving the Project as described herein,...
Saturday, December 16, 2017
On December 12th the Board of Supervisors certified a flawed and misguided EIR, despite the known issues of air quality, green house gas emissions, groundwater pollution and aquifer capacity. A staff report from Analytical Environmental Services' representative Ryan Sawyer and the County's contract planner, Sally Zeff of the consulting firm ICF, contained no new data nor mitigations and contained mainly "handwaving" arguments as a substitute. Although W.A.T.E.R. members and W.A.T.E.R.'s experts provided highly detailed and technical analyses of the FEIR's flaws, these were essentially ignored...
Monday, November 20, 2017
On Thursday, November 16 the Siskiyou County Board of Supervisors held a hearing on the appeal filed by W.A.T.E.R., the Gateway Neighborhood Association and the Winnemem Wintu Tribe by our attorney, Marsha Burch, challenging the approval of the Crystal Geyser EIR. The Board of Supervisors and county counsel heard presentations from 9AM to 5PM given by County Staff, Crystal Geyser representatives, our lawyer Marsha Burch, consultants, both supportive and critical of the current EIR, and numerous public comments. At the conclusion of this long day the Board voted to continue the item to December...
Monday, November 13, 2017
The hearing date for appeal of the County Planning Commission's approval for the Crystal Geyser project is set for Thursday, Nov 16th at 9am, Miner's Inn in Yreka. This appeal has been jointly filed by W.A.T.E.R., the Gateway Neighborhood Association and the Winnemem Wintu Tribe. For more details of our appeal arguments you can see our Lawyer's appeal filing HERE.
We understand that public comments will be allowed.In order to make our comments effective and accurate we are planning an
Informational meeting onTuesday November 14, 7PMat the Mount Shasta City Library
to offer ideas...
Tuesday, September 26, 2017
On Monday September 25, reversing their previous 5-0 decision objecting to the Final Environmental Impact Report as it stood, the Mt. Shasta City Council, in a 3-1 vote (Barbara Wagner opposed and the Mayor absent) decided to not challenge the FIER or to appeal the upcoming Planning Commission certification. They will not delay the project in any way.  In the room were the conservative business people, a Crystal Geyser representative, Siskiyou Economic Development and Board of Supervisor Ed Valenzuela. It seems they all knew what would be happening at the meeting while the public was left out....
Tuesday, September 12, 2017
On Friday, September 8th, Siskiyou County released to the public its Final Environmental Impact Report (FEIR) on the Crystal Geyser bottling plant project.  Even a brief examination of the 64 pdf documents that comprise the FEIR shows that almost all of the concerns and objections of the over 150 comments submitted on the Draft EIR were inappropriately deemed to be wrong, without merit, or misconceived and given no serious response.  Where a few comments were found to be "with merit," changes were made but without an analysis of the original flaws in the Draft EIR, merely stating that these changes...
Saturday, July 22, 2017
To gain further understanding of the real costs of a bottling plant in our community, W.A.T.E.R. commissioned Noah Enelow, Ph.D, senior economist, Ecotrust, Portland, Oregon to provide a an analysis of the economic effects of the Crystal Geyser plant. You can see the report HERE
Over a year ago, in March, 2016, an Arizona consulting firm, Applied Economics released a report titled Economic Impacts of Crystal Geyser on Siskiyou County, California, (AE Study).  Shortly thereafter, March 30, 2016,  the CEO of Crystal Geyser Water Company (CGWC), Yasu Iwamoto, in a guest opinion column, sited...
Wednesday, June 28, 2017
W.A.T.E.R. and the Gateway Neighborhood Association, six hired experts, two attorneys, the City of Mt. Shasta and 150 community members put in smart and exacting comments related to the Crystal Geyser Water Company proposal to open a bottling plant in town. The comments showed the many deficiencies that were found in the Draft EIR (DEIR) on the Crystal Geyser bottling plant. However the County has chosen to not resubmit a new DEIR to the public, but we have have been told that a Final EIR will be released in August of 2017 for the Siskiyou County Planning Commissions recommendations and then...